An artisan range of wonderfully-scented luxury toiletries, skincare products and soaps which are supplied in environmentally sensitive packaging with recycling and sustainability at the core. Responsible and sustainable sources are used throughout the range.
Face, hair and body
Employing natural ingredients only, and with a delightful range of wonderful fragrances, Bath House's full range of scented personal care products offer an unforgettable luxury bathroom and bedroom experience.
Creating an atmosphere
Scents are also important, with a wide range of diffusers. Refills and reed sets are available individually..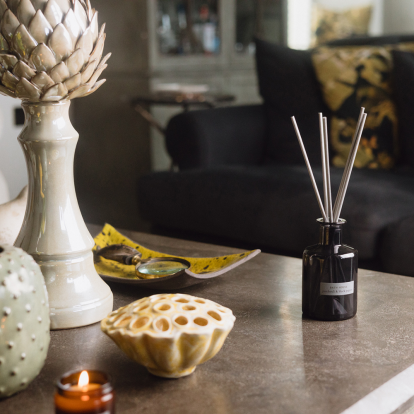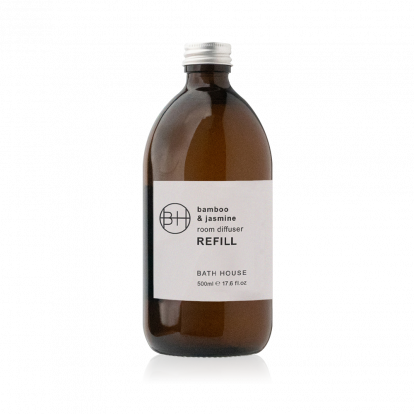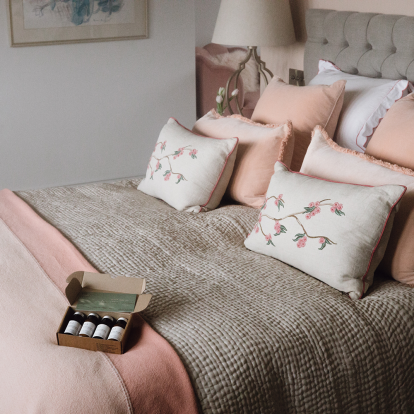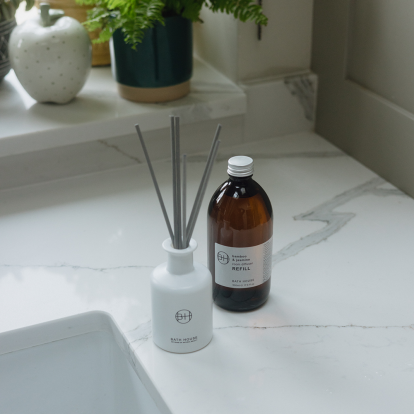 Sustainability
Aluminium pump-action dispensers can be wall mounted or free-standing. Refills are available on a returnable 2.5litre pouch, or a 5litre can. Both the aluminium bottle or the pump can be replaced individually. Wall mount brackets (either single, or double) are available, as are return boxes for used pouches. With a company which has social responsibility and these sustainability ethics at its heart, they do not use animal-derived ingredients, instead using vegan, plant-based ingredients. Bath House employ environmentally sensitive processes and tight control over every part of the supply chain operations to minimise plastic use anywhere, use FSC certified board packaging wherever possible and achieve an average of 97% naturals across the product ranges.