Defining Dining

The Dudson Group has a very clear focus on the marketplace, particularly on the needs of our customers. In today's hospitality environment, tableware plays a key role in the dining experience and it's vital that we listen to and understand our customers' perceptions and requirements. It is our commitment to do this, which underpins our future planning and decision-making.

Our market knowledge and experience, along with the ability to innovate, helps in our mission to improve the customer experience and to develop our business effectively. We recognise that design is key to the success of the Dudson brand; new products have to satisfy the needs of our customers and be commercially viable in order for us to remain competitive in a fast-paced environment.

Today, all Dudson ceramic products are protected by ThermECO, a high performance glaze from Endeka Ceramics Ltd. that reduces firing temperatures for lower energy consumption.

This demonstrates just one of the many environmental initiatives that form part of the company's ongoing programme of change.
Fine China
Brilliant white, translucent and beautifully decorated, Fine China offers elegance and sophistication. This exclusive collection combines the delicate aesthetics of fine bone china with the strength of vitrified tableware. The Lifetime Edge Chip Warranty simply reinforces our commitment to product performance.
Precision
Designed to showcase chefs' creativity, Precision features a flat profile for today's sophisticated dining. The pure whiteness of Fine China accentuates the sleek and contemporary presentation.

Available on four key items from the 'Precision' range, the dramatic matt black decoration of 'Noir' adds impact to the dining experience.

With a rim featuring an impressionist take on a floral pattern and edged with a fine band of gold, Floral adds a contemporary touch to any fine dining menu.

With the textured effect of the glaze and an edge defined by a fine platinum line, 'Luna' brings a touch of contemporary style to any fine dining menu.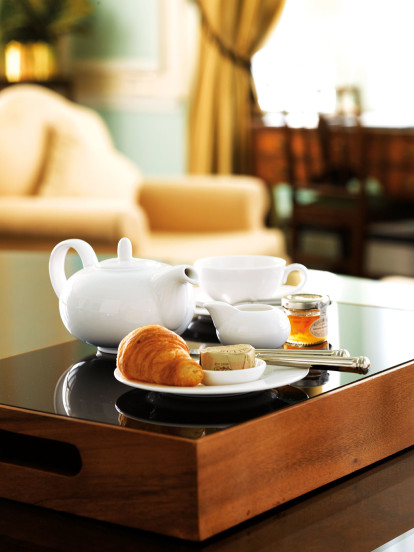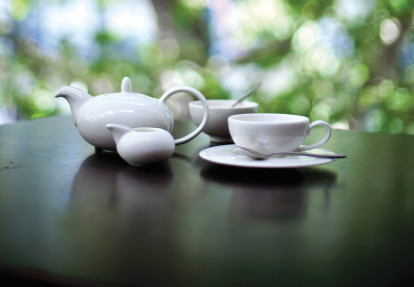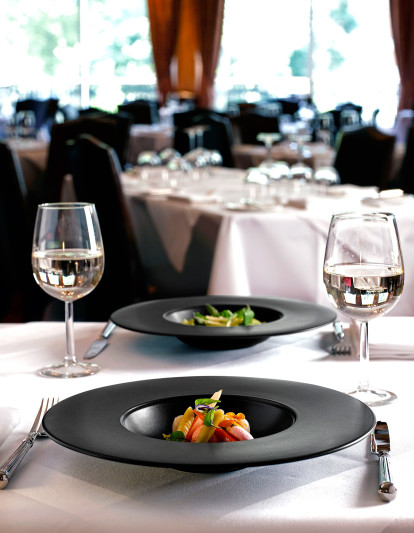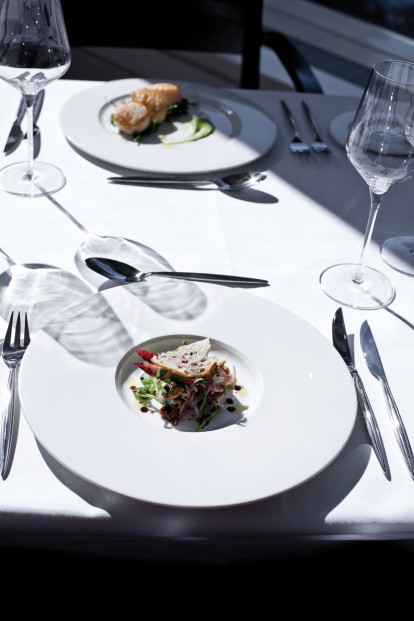 Evo
Featuring variance in colour and glaze, Evo will bring a welcoming warmth to any tabletop. Available in four decorations - Granite, Jet, Pearl and Sand, you can mix and match for a truly individual look.
The warm dappled decoration of Granite has a stone-like appearance, enhancing the 'hand-made' effect, while adding a contemporary twist to the range.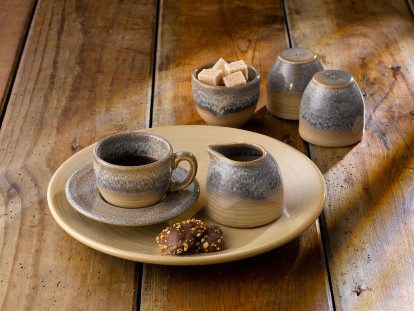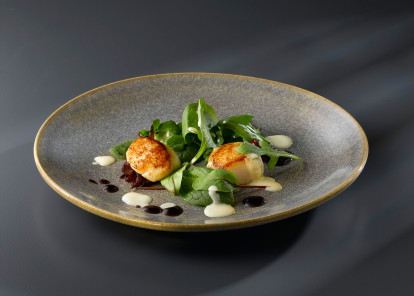 Finest Vitrified Tableware
Combining design excellence with exceptional durability, the Finest Vitrified Tableware collection offers a variety of stunning shapes and colours which all carry the British Standard 4034 Kitemark. Backed by a Lifetime Edge Chip Warranty, you can be confident in the performance of this product.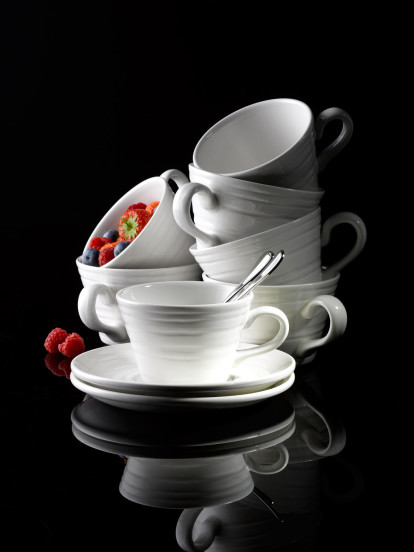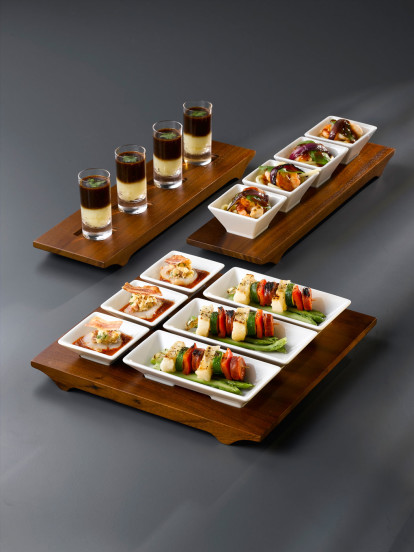 Harvest
Inspired by the current passion for organic 'provenance' styled menus, and infused with the origins of hand-made ceramic craftsmanship, the Harvest collection takes food presentation in a new and exciting direction.

We have added another colour to the existing palette - Natural - which can be used on its own or mixed and matched with the existing six colours to create a unique style. Natural is available from stock from April 2016.

With the addition of cups and saucers and new bowl shapes along with new sizes in existing items, Harvest now offers an extensive item selection for today's dining styles

Harvest pieces are designed to exaggerate imperfections that are engineered into the mould, including 'wobbly' edges. Every item is hand-finished with a sponged rim which naturally runs to create a unique piece.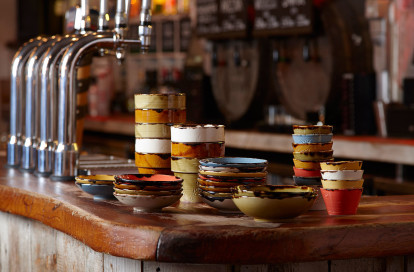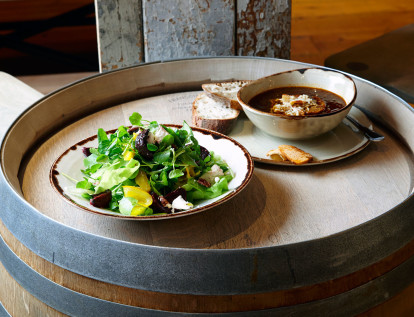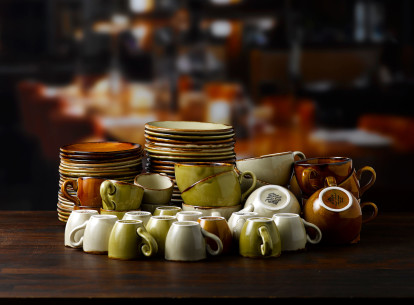 Sola Cutlery
Sola Switzerland produces premium cutlery inspired by great design. A traditional family company now in its fifth generation of ownership, the business remains true to its founding values of in-house design competence, product quality and technical excellence.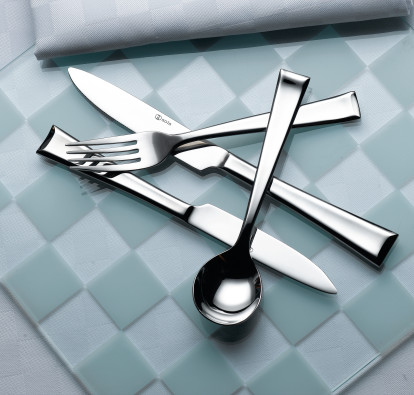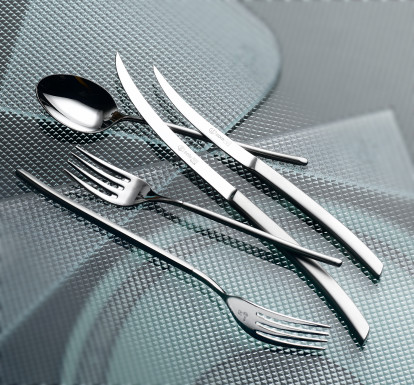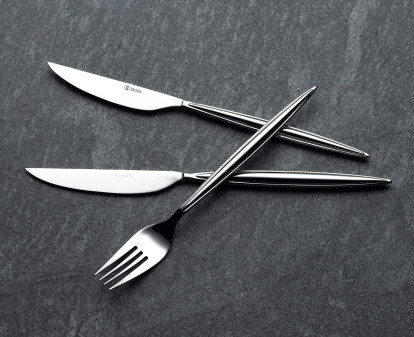 Bormioli Rocco
Durability and lasting brilliance

Founded almost 200 years ago by a workshop of glass masters, the Bormioli Rocco Group has today grown into a company that is globally renowned for its extensive range of high quality, innovative glass products for the hospitality market.

We have specially selected a core range for the UK and Eire, but for those customers looking for specific items outside of this core range, we have access to Bormioli Rocco's complete portfolio.